Robert Axelrod (also credited as Axel Roberts or Myron Mensah; May 29, 1949 - September 7, 2019) was an American actor who has been in several movies and lent his voice to television shows including Digimon. However, he is best known for playing Lord Zedd and Finster on Mighty Morphin' Power Rangers.
Biography
Early life
Robert Axelrod was born on May 29, 1949 in New York City.
Career
Robert Axelrod did commercials and theater as a child and teenager, eventually ending up in Soho Avant-garde Theater scene in a show called Little Trips, then Off-Broadway in a play called The Destroyers. Axelrod left acting for the world of music. He spent eight years as a working musician playing electric bass and singing in folk, rock, and soul bands. Music brought him to Los Angeles where he decided to return to acting.
Since then Robert Axelrod has appeared in over thirty feature films including four with Charles Bronson, the Sci-Fi hit remake The Blob with Kevin Dillion and many others. Television appearances include guest star roles on Amazing Stories, Star Trek: Voyager, Tim and Eric's Awsome Show, and The Mighty Morphin' Power Rangers. He also starred in the Michael Jackson music video Stranger in Moscow, and the horror dark comedy, The Revenant. His performance in the short film The Goldfishis garnering rave reviews.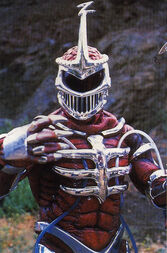 Axelrod was also a busy voice over artist. He is the voice of Lod Zedd and Finster on the Mighty Morphin' Power Rangers. The Lord Zedd voice is one of the most recognizable character voices around. He voiced Armadillomon and Wizardmon on Digimon, Microchip, the Punisher's sidekick, on Spider-Man: The Animated Series, Rico on Robotech, and did voice work in countless Anime features including Akira, The Big O, Cowboy Bebop, Brain Scratch, and others.
As Lord Zedd, he starred in Mighty Morphin' Power Rangers, Mighty Morphin' Power Rangers: The Movie, Mighty Morphin' Alien Rangers, Power Rangers Zeo, Turbo: A Power Rangers Movie, Power Rangers Turbo, and Power Rangers in Space.
He was a regular character on Saban Entertainment's Wowser series (as Ratso Catso), Journey To The Heart of the World (as Scarface), Hallo Spencer (as Elmer), and more.
Death
Axelrod passed away on September 7, 2019 at the age of 70.
Roles
Credits
Actor